The aluminum slug factory Haomei in China is a professional company mainly produces aluminum slugs for cold extrusion aluminum cans and tubes. The cans and tubes processed from aluminium slugs are wide, such as toothpaste tubes, glue pipes, cosmetic tubes, marker tubes, capacitor tubes, aerosol cans, cigar tubes, pigment tubes, etc.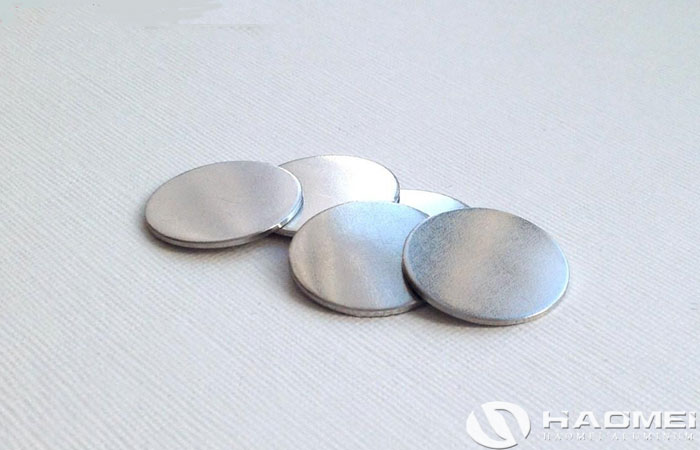 The specification of hot sale aluminium slugs are:
Grade:1070A, 1050A, 5182,
Temper: O, H16, H18
Thickness: 3- 20mm
Diameter: 20 – 120mm
Shape: mainly round, can also produce special shapes according to customer's drawings, such as oval, rectangular, square, heart shape, etc.
Application: aluminium slugs are suitable for stretching and surface oxidation. It is mainly used to produce all kinds of aluminum tubes, such as cosmetic packaging tubes and medicinal soft tubes, glue hose, perfume tube, capacitor shell, etc.; In addition, the aluminium slugs with high thickness can also used to produce aluminum bottles.
In order to adapt to the market and meet the needs of customers, aluminum slug factory Haomei can produce aluminum slug of various specifications suitable for cold extrusion production process, by stretching into aluminum aerosol cans, aluminum soft tubes, aluminum straight pipes, aluminum bottles, aluminum covers, aluminum casings, etc., Haomei aluminum slugs are widely used in the cosmetics packaging, medicine, electronics and automobiles  industry.