Aluminum slug for aerosol cans manufacturer Haomei supply 99.7% aluminum pure alloy 1070 slugs with thickness of 3-10mm. The aluminum aerosol can is produced from a plurality of processing steps of aluminum slugs made of pure aluminum, it is assembled by installing special nozzles. Generally, the aluminum aerosol cans are used for the packaging of perfumes, cosmetics, pharmaceuticals, inks, etc., the diameter is generally φ35mm-φ53mm. In recent years, the market demand of aluminum aerosol cans is very strong, and it is basically in a state of short supply.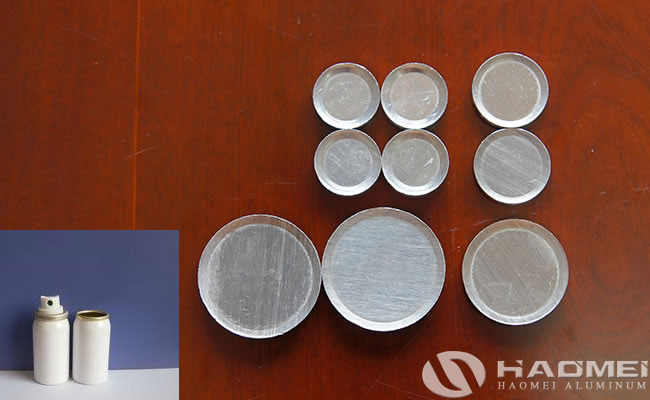 The 1070 aluminum slugs is suitable for the cold extrusion production process to stretched into an aluminum aerosol can. The tempers are O, H16-H20, the thickness is 3-10mm, the diameter is 20 mm to 116 mm.
The features of aluminum slug for aerosol cans are:
1. Processed into different shapes and sizes according to customer needs;
2. The 1070 aluminum slugs product has good plasticity, easy to stretch, corrosion resistance, and beautiful appearance;
3. The aluminium slugs product complies with the European Union EN 570/573 and ROHS standards.
Aluminum slug for aerosol cans manufacturer Haomei has more than 10 years experience in supply aluminum slugs for making cans and tubes. Due to the light weight, corrosion resistance, high degree of pressure resistance, relatively flexible shaping and other characteristics, aluminum aerosol cans have been widely favored by the packaging industry.