Aluminum slug can be used for extrusion, stretching and surface oxidation,which can be applied in many fields. The process of producing aluminum slugs are: aluminum ingot + other alloy – Melting – Insulation – Continuous casting – Drilling and stamping – Forming – Heat treatment – Surface treatment – Quality inspection – Packaging. Knowing about the classification of aluminum slugs for sale can help you to find the most suitable type for your product, so let us learn about it.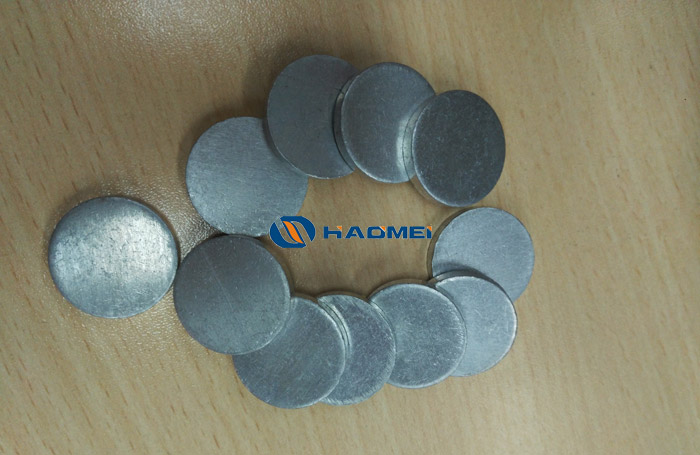 From the shape, the aluminum slugs can be separated as flat round, semicircular, conical, square, rectangular, oval, perforated, non-porous type. During them, non-porous flat round, semi-circular, conical type are suitable for processing canned products, flat round, perforated semi-circular, conical type are suitable for processing tube products, the square, oval, rectangular type are suitable for processing parts.
Classified according to the application, aluminum slugs are divided as follows:
1.Tubes – cosmetic tube, glue tube, paint tube, hose(soft tube), medicine tube, capacitor shell, aluminum container, etc.
2.Aerosolcans – for store deodorants, perfumes and cosmetics, hair care, pharmaceuticals, food and household products.
3.Bottles- beer packaging, sports water bottles and beverage containers.
4.Extrusions -such as part of the filter, the fuel pump housing, pressure vessels, ink cartridges, impellers, push connections, bottles, cans, bushings, sleeve nuts, sensors, capacitor trays, mirrors, airbags, ABS systems, Air conditioning technology.